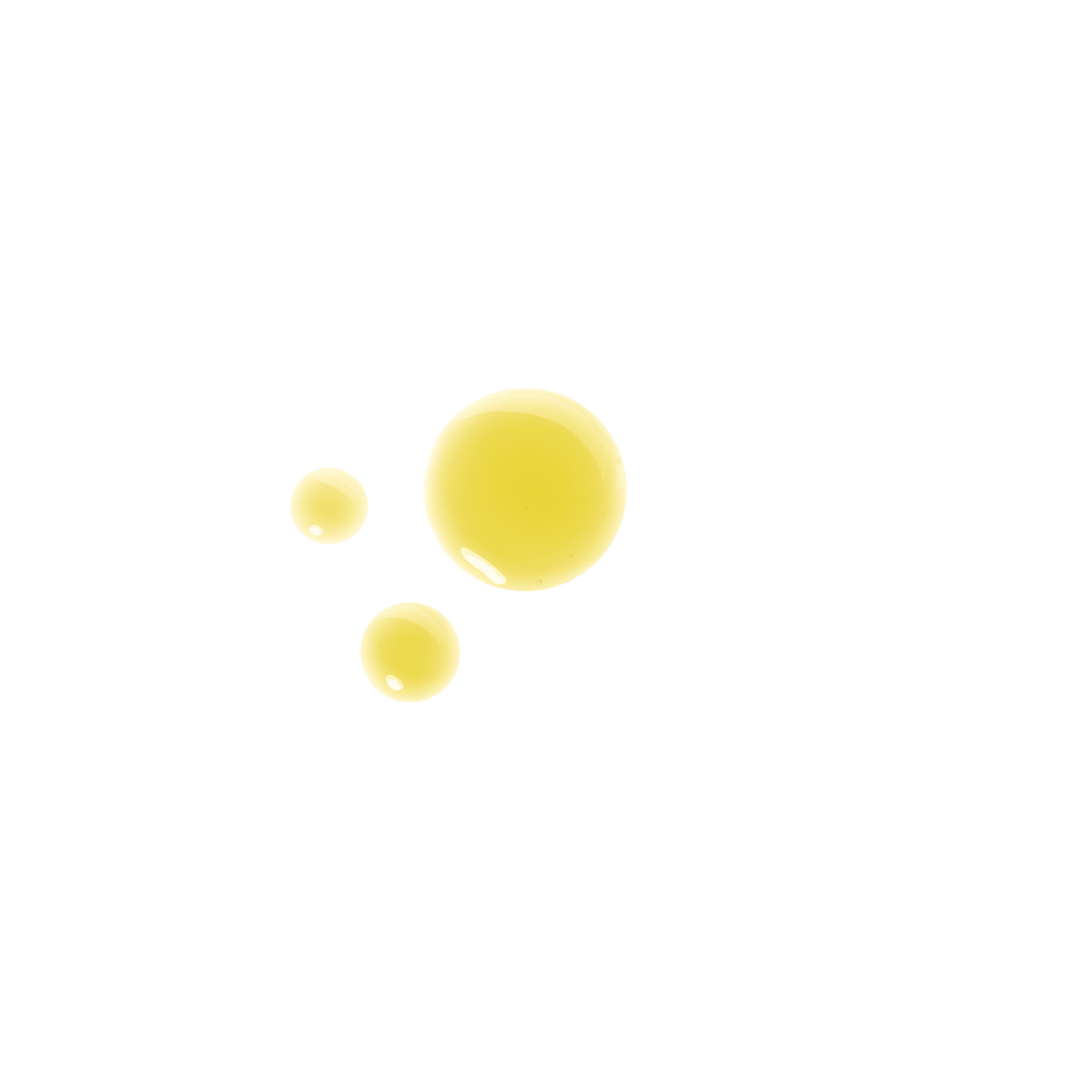 Phytoprotecting Antioxidant Serum
- Like a skin protecting shield for skin cells from environmental stressors.
Along with SPF, the Base de Jour is the only skin protection you'll ever need from today's second most common cause of skin damage & accelerated aging: oxidative stress. This skin-protecting combination of free-radical fighting ingredients, some of the most potent antioxidants & polyphenols like EGCG, act as a lightweight daytime serum to not only moisturize but also safeguard your skin's health and balance while preventing the aging, irritating & inflaming effects of free-radicals & environmental pollutants.
Overall, while energizing the mind with its light peppermint-rose scent, its botanical ingredients help reduce inflammation, boost and maintain hydration throughout the day, protect the skin from oxidative stress, all while toning & restoring its natural glow.
Key Botanical Ingredients
Anti-bacterial: helps prevent bad bacteria build-up that congests skin & causes pimples.
Free-radical scavenger: helps prevent damage made by oxidative stress.
Helps boost immune system to protect cells, eliminate toxins and help prevent inflammation.
An antioxidant powerhouse: it contains several antioxidants that help prevent inflammation, maintain skin hydration and moisture retention through out the day.
One of the highest sources of Vitamin E, that helps prevent oxidative stress-induced aging of skin and skin cells.
Also one of the highest sources of linoleic acid which is essential for cells to have a healthy cell membrane and stay balance.
Anti-fungal, astringent, anti-inflammatory, anti-fungal & antiseptic.
Helps reduce swelling in the morning, and encourages blood flow to awaken the skin.
Anti-inflammatory, Anti-microbial, Antioxidant.
Helps restore an uneven skin tone, reduce hyper-pigmentation and prevent accelerated aging from environmental stressors.
Deeply nourishing & restorative.
Reknown for its powerful ability
High source of antioxidants, capable of limiting the damaging effects of UV rays and photo-aging.
A great ingredient to help treat inflammatory skin conditions like eczema, psoriasis and eczema.
a carotenoid and powerful antioxidant from tomatoes that helps lessen the damage UV rays & pollution induced stress can cause to skin cells- key to keeping it youthful & glowing!
Among all essential fatty acids, linoleic acid is a key component in this serum that helps reduce oiliness while supporting hydration. How? By giving skin cells essential lipids for their cell wall- this allows your skin to stay hydrated & limit inflammation.
Gallic acid from raspberry seeds also helps powerfully maintain cell healthy by reducing the damage free-radicals can make to skin cells often causing it to look dull, hyper-pigmentation, inflame, or cause accelerated aging.
Alpha-tocopherols, natural form of Vitamin E derived from prickly pear, argan and other botanical sources to help keep this serum good for up until a year once opened. A natural preservative & antioxidant.
A catechin derived from green tea, this little guy has been found to be a super-element in helping prevent cancer and fight oxidative stress as well as improve acne vulgaris.
+ How to use | Mode d'employ
Apply 2 to 3 drops to clean and freshly hydrated skin as the last step of your morning skincare routine. Massage gently into skin in circular motions.
*To enjoy energizing aromatherapeutic benefits, place both hands over nose & mouth and enjoy 3 deep breaths. Set an intention for the day, let your mind and senses awaken for the day to come.
___________________________________________________________________
Appliquez 2 à 3 gouttes sur une peau fraîchement nettoyée et hydratée lors de votre routine du matin. Massez doucement en mouvement circulaire puis laissez pénétrer.
*Pour profiter des bienfaîts aromathérapeuthiques et énergisants, recouvrez votre visage avec vos deux mains en prenant deux grandes respirations. Donnez vous une intention positive pour la journée, laissez vos sens et votre peau s'éveiller pour la journée à venir.
Full Ingredient list
Argania Spinosa (Argan) Kernel Oil, Vitis Vinifera (Grapeseed) Oil, Olea Europaea (Olive) Oil, Cucurbita Pepo (Pumpkin) Seed Oil, Camelia Sinensis (Green Tea) Leaf, Ocimum Sanctum (Tulsi) Leaf, Salvia Officinalis (Sage) Leaf, Tamanu Oil, Mentha Viridis (Spearmint) Leaf, Emblica Officinalis (Indian Gooseberries), Hamamelis Virginiana (Witch Hazel) Leaf, Rubus Idaeus (Raspberry) Seeds, Squalane Oil, Anthemis Nobilis (Chamomille) Flower, Trifolium Pratense (Red Clover) Flower & Leaf, Urtica Dioica (Nettle) Leaf, Arctium Lappa (Burdock) Root, Taraxum Officinale (Dandelion) Root, Prunella Vulgaris (Figwort), Achillea Millefolium (Yarrow) Flower, Rosa Damascena (Rose Otto) Flower Oil, Mentha Arvensis (Japanese Spearmint) Oil, Tocopherols, Rosemary Extract.
---
Written by
an anonymous user
on
Customer Reviews
based on reviews
There are no customer reviews yet.
Thank you for submitting your review. Once it is approved, your review will show up in the list of reviews.
Submitting your review failed. Please try again.