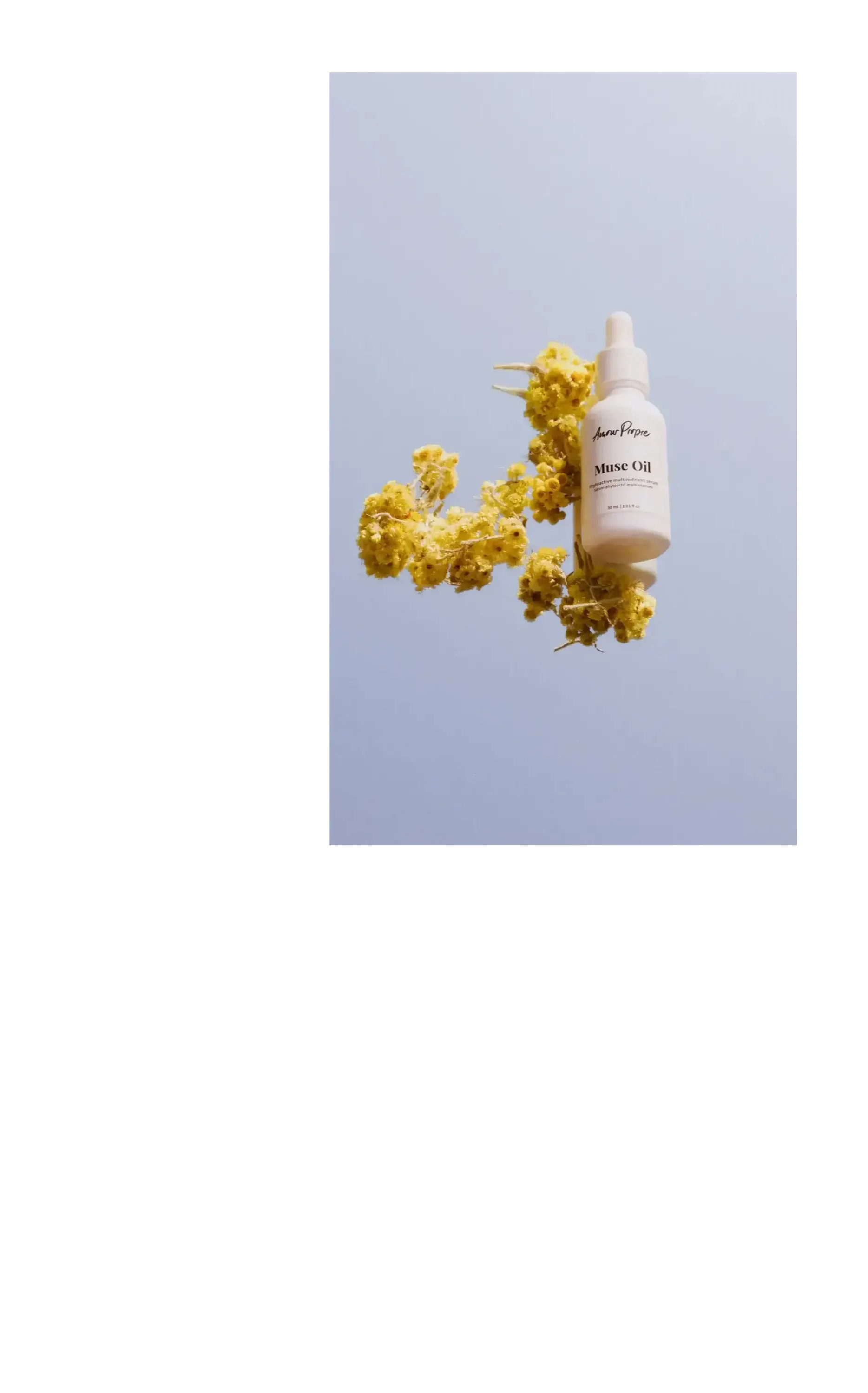 ---
We strive for uncompromising quality from the sourcing of ingredients to the final product.
How potent ingredients are lays in how healthy the soils the grow on. How potent our products are is essential for driving the results they are formulated to offer. We source our ingredients to be free of pesticides, herbicides which ensures they aren't depleted and arrive to us pre-production with the optimal amount of nutrients & active compounds they have to offer.
98% of the ingredients we use in our products are organic and therefore free of gmos, pesticides & other toxic chemicals that tend to deplete ingredients. Organic farming allows for richer soils, potent botanicals and can play a pivoting role in results for your skin.
We choose to source whole botanical ingredients rather than "shredded" (as it would be for tea) which ensures the optimal healing compounds of every ingredient is kept & preserved to be infused into our products. Whole flowers, rather than the most common, cheaper & quicker method of shredded herbs like it would be for tea.
Every skin renewing, balancing or healing active ingredient is derived from botanical ingredients.
Of the 70+ botanical ingredients to create our infusions, we select each whole portion of the plant which has the most to offer for specific benefits & infuse them individually prior to combining them & creating our Elixir Essentiel & incorporating them into products.
Every product is handcrafted with love by our founder.
100% SUSTAINABLE | 100% NON-TOXIC | CERTIFIED ORGANIC INGREDIENTS
CRUELTY-FREE | RECYCLABLE PACKAGING
---